Last year while in Detroit for the Movement Festival, mi hermanos Kai Alce, JT and I were invited to what we thought was a J.Dilla documentary viewing. Although it was a great body of work, it was hardly what we expcected. The whole movie was basically about an orchestra trying to learn play Dilla standards live. Like i said it was a cool movie. But while I'm in the D, any JD selections that hit my ear drums better be braking my neck due to nod factor and bass bumpin'.
That said, event organizers from last years DILLA premier should most definitely consider Brian Atkins J.Dilla: Still Shining. Recently announced by Gifted Films Inc, it's the footage and imagery that bless this documentary with an authenticity that is extremely unique. Rare photos, studio shots, and never before seen interviews with Erykah Badu, Dwele, Pete Rock, Bilal, ?uestlove, Busta Rhymes, Phat Kat, Common, Q-Tip, Houseshoes, and other members of the Soulquarians keep this project complete.
Tentative release date is February 7th on TheJDillaProject.com.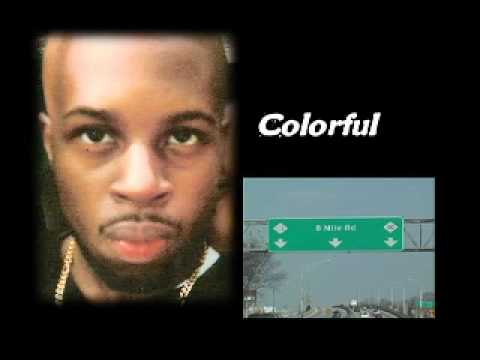 Art 4 Dilla Competition Winner
Ma Dukes and The J Dilla Foundation are proud to announce that the "So Far To Go" International J Dilla Tribute Art Contest has come to an end, but the movement continues. Artists and fans around the world were invited to come together and celebrate the life of legendary producer James Dewitt Yancey, also known as J Dilla, to raise awareness of The J Dilla Foundation through artistic expression. After three months, 141 artists entered original artwork inspired by J Dilla on www.art4dilla.com. Thousands of fans and supporters from 112 countries and territories participated, and the people have chosen a winner.
The top voted submission is entitled "J DILLA the SpeciaLIST" which was created by artist and designer Joseph "Joe Buck" Buckingham. Joe's artwork, "J DILLA the SpeciaLIST" will be produced as a limited edition, Giclee print series, signed by Joe Buck and J Dilla's mother, Maureen "Ma Dukes" Yancey. This signed, limited edition print, as well as special lithograph poster and t-shirt are exclusively available for sale at www.art4dilla.com. All proceeds will be donated to The J Dilla Foundation to help fund their ongoing programs.
Artist and designer, Joseph Buckingham was born in Germany, raised in Queens, New York, and is presently living in Long Island, New York. Joe describes his style of painting as "Pop Art, Fauvism, Primitivism and sometimes Abstract." Over the past twenty years, his true passion has always been painting, even though he has worked on designing branding material and music packaging for a long list of clients such as Fubu, Baby Phat, Echo Red, George Clinton and De La Soul. Noted milestones include the artwork for De La Soul's "Saturdays" and "De La Soul is Dead" albums. Joe was also part of the founding team that created Fader Magazine. He also Illustrated two of the first ever Hip Hop children's books with Scholastic "Think Again" written by Doug E Fresh and "Hope" written by Shaggy. via Ironlak